W.B. 21/9/20
If you would like to contact one of us by email:
g.armstrong@cottesbrooke-inf.bham.sch.uk for Mrs Armstrong (Monday, Tuesday, Wednesday, Thursday)
j.giles@cottesbrooke-inf.bham.sch.uk for Mrs Giles (Thursday, Friday)
As staff we will not be replying to emails after 6pm and on weekends.
Dear children,
We are sorry that you are not here with us and we hope that we will see you again soon.
This week we are continuing to read a range of simple stories about colours; all of which you can find versions of on YouTube. These include Brown Bear, Brown Bear, Zebra's Colours, Wow said the Owl and What makes a rainbow
Here is what we are learning to do in nursery this week. Please try really hard to do this learning at home each day that your not with us. We are looking forward to seeing all of your lovely mark making in your mark making book.
Please find below the planning and resources you will need this week. If you need a paper copy of these please contact the school office.
Please contact your teacher at the above email address if you want to share your work or if you need help with your learning. Maybe your parent will send us a photograph of you learning and playing.
.
We have been talking about the colours red, yellow, blue and green and sorting these into groups. At home you could try hunting for and sorting coloured household objects.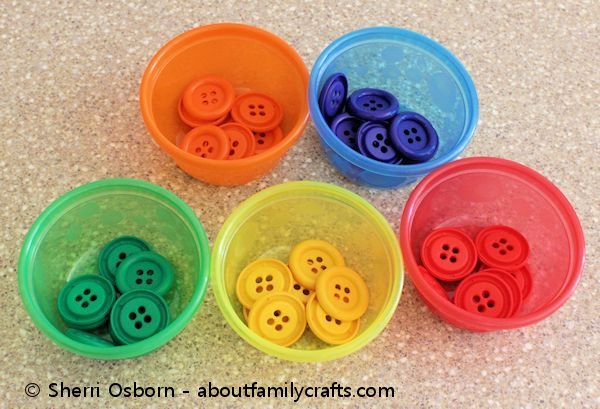 We would love for you to have a go at making a paper or card viewfinder like this:
Then go on a colour hunt with an adult either inside or outside to see what red, blue, green, and yellow things that you can find!
In your mark making book we would love for you to mark make with coloured pencils/ felt tips/ crayons in the colours red, green, blue and yellow. Parents/ carers, please model talking about the colour that you are using and why e.g. "I like using blue to draw blue skies" Celebrate your child's marks as this is really important for their learning.
Playing Kim´s game is a good way of developing your child´s memory skills and concentration – both skills useful for all learning.
Put 5 things from around the house on a tray - it could be things like a pencil, an apple, some spoons, a toy etc.. Ask your child to look carefully at them for about thirty seconds. Then take the tray away and ask them to call out what they remember.
Another way of playing the game is to cover the things, take one thing away and ask the child to spot what is missing. You can put more things on the tray as they get better.